Christmas Tree lots in Phoenix, Gilbert, Chandler, and San Tan Valley area
We offer fresh cut Christmas trees and Christmas Wreaths from the beautiful mountains of Oregon and Wisconsin..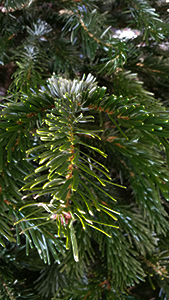 Noble Fir
These needles turn upward, exposing the lower branches. Known for its beauty, the noble fir has a long keepability, and its stiff branches make it a good tree for heavy ornaments, as well as providing excellent greenery for wreaths and garland. Noble fir is found in the mountains of Oregon and Washington Christmas tree farms.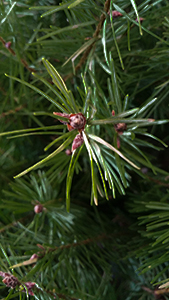 Douglas FIR
These soft needles are dark green to blue green in color and are approximately 1 to 1 ½ in. in length. Douglas-fir needles radiate in all directions from the branch. When crushed, these needles have a sweet fragrance. They are one of the top major Christmas tree species in the U.S.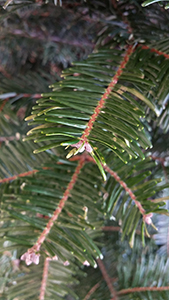 Grand Fir
Grand Firs intense fragrance can be attributed to their practically constant release of moisture from the needles. So, it is essential that Grand Fir Christmas Trees are kept in a Christmas tree stand with a generous water bowl.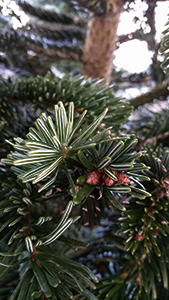 Nordmann Fir
Nordmann Fir Christmas trees possess a unique appearance from other Christmas tree species. With their thick, symmetrically arranged branches Nordmann Fir are perfect for displaying heavy or large ornaments such as glass and heirloom pieces. The Nordmann Firs dark green needles are short and smooth, and are covered in a waxy cuticle which prevents water loss. This coating on the Nordmann Fir gives it a minimal fragrance, and is recommended when choosing a Christmas tree for individuals with allergies. Even in warmer climates Nordmann Fir Christmas trees have little or no needle loss throughout the holiday season.
Christmas Wreaths
Our holiday wreaths are fresh, thick, full and fragrant. Our Christmas Wreaths are harvested in the Pacific Northwest within days of shipping. This means your Christmas Wreath maintains maximum moisture retention, which means thicker needles, better fragrance, and better needle retention.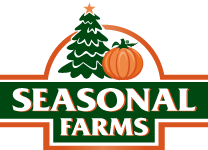 Accessories
We offer several different items to help take care of your perfect tree.
Christmas tree stands
Baling
Vita Tree & Wreath Preservative
Facebook Page